RORY 2.0
Shockingly light and packed with performance tech, our Rory frames perfectly blend lifestyle look with powerful features.

Built on a foundation of award-winning design, these frames use ultra lightweight TR-90 nylon (lighter and more durable than traditional materials), custom-built spring hinges (for better retention, fit, and shock absorption), and GEKO™ proprietary grips for enhanced fit and feel when you start to move.

It all comes together to deliver a meticulously engineered frame that you can rely on no matter where you take it. Put them on and feel the difference immediately.


Ultra Lightweight
Comfort
Premium Lenses
and Coatings


SPRING-LOADED HINGES
Fits and Feels Better
Our spring-loaded hinges offer the best fit yet with unmatched comfort and shock-absorbing durability. We leveled up feel without adding bulk.


SPRING-LOADED HINGES
Made to Last
Custom-built for powerful retention, our spring hinges were tested with over 30,000 cycles and never lost their snappy closure.


LENS MATERIALS
The highest quality PC, featuring anti-reflective, anti-scratch, super-hydrophobic, oleophobic and anti-fog coatings. Lightweight, impact resistant, 100% UV protection.
Features all of the benefits of our polycarbonate lenses but even lighter and more optically clear, both centrally and peripherally.
Thinner and lighter to accommodate strong prescriptions.
LENS TINTS
Premium optical lenses with outstanding clarity.
The tint of the lens adjusts in different light conditions. Lighter inside, darker outside.
A coating is applied to filter out blue light. Helpful for those who spend a significant portion of their time in front of screens.


Ultra- Lightweight Nylon
The Rory's TR-90 nylon frames won't warp, and are significantly lighter, stronger, more durable and chemical resistant than industry-standard materials like acetate and polycarbonate.
Patented Fit and Retention System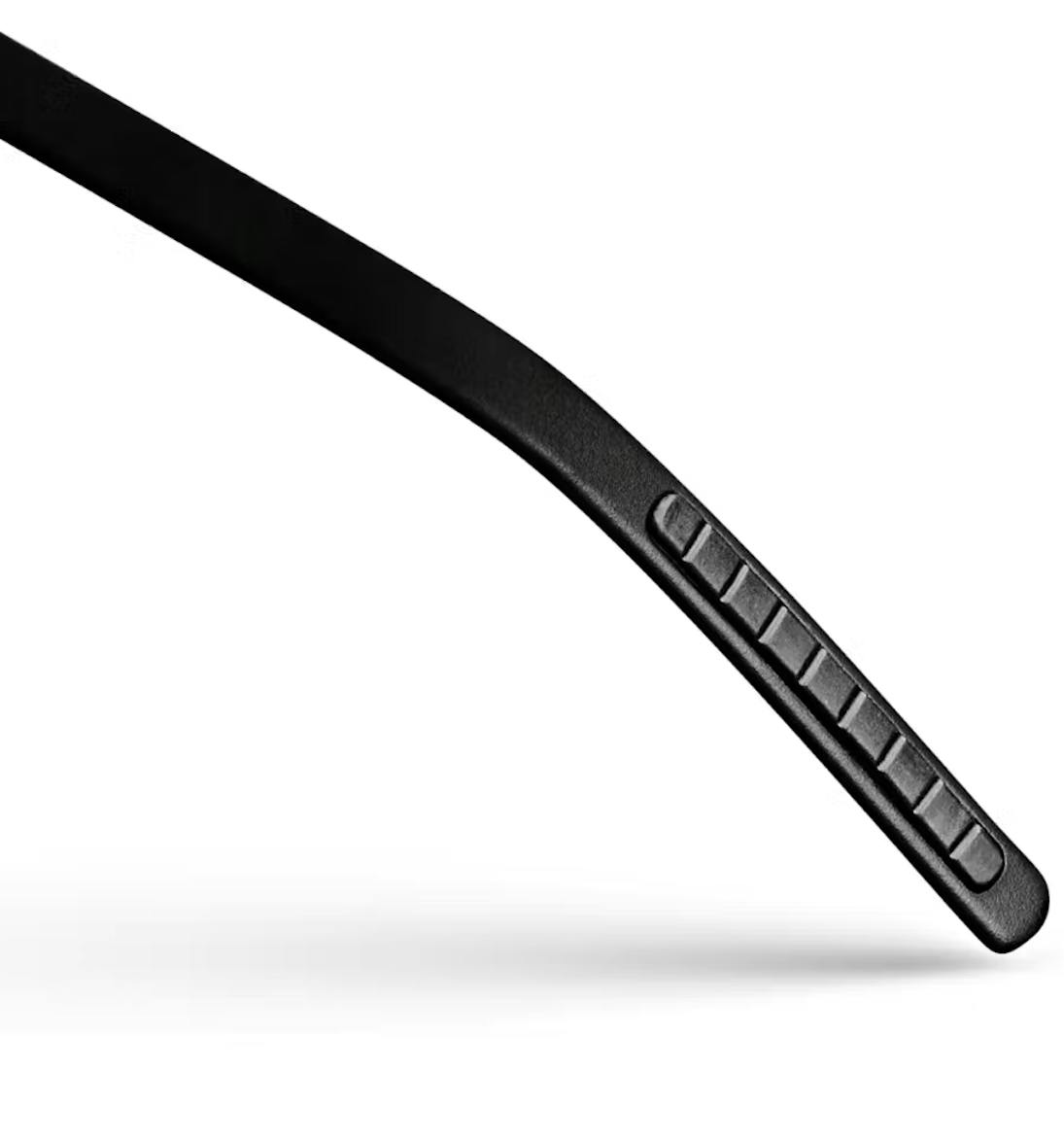 WON'T SLIP OFF YOUR FACE.
And forget about those painful pressure points on your nose.
Inspired by the soft but amazingly sticky feet of the Gecko, our patented GEKO™ fit and retention system features a proprietary elastomer for nose and temple pads that's hydrophilic, chemical resistant and supports multi-directional traction with comfort. No matter how sweaty you get and which way you move, bounce or shake, you'll never have to worry about slippery frames sliding down your nose or falling off your face.






Find Your Fit
Each pair of frames comes with three different sized nose pads to allow you to dial in your fit.