ROKA x GEORGE HINCAPIE
Enter for the chance to win a Gran Hincapie VIP Diamond Package experience in Greenville, SC plus a $300 ROKA voucher to spend on your favorite glasses and gear.*




You have the chance to win the Ultimate Cycling Experience with ROKA x Hincapie where you'll ride with the champ through his official Tour de France training grounds in Greenville, SC. The winner will receive the Gran Hincapie VIP Diamond Package. They'll do a warm-up ride with George Hincapie, as well enjoy a Celebrity Chef dinner. As part of the Diamond Package, the winner will also receive extra apparel, priority staging, gourmet meals, and massages. On top of all that, ROKA will give the winner a $300 voucher to spend on their favorite glasses and gear.
WE MAKE TOOLS
NOT ACCESSORIES.
We build our eyewear for performance—elevating everyday frames to equipment you can rely on.

UNBELIEVABLY LIGHTWEIGHT
Our frames are made from ultra-lightweight, incredibly durable material.

WON'T SLIP OFF YOUR FACE
GEKO™ grips keep your glasses on your face—no matter how much you sweat or move.

RAZOR-SHARP OPTICS
Our eyewear features the clearest lenses on the market, complete with premium protective coatings.
BEST SELLERS: SUN, BLUE-LIGHT, PRESCRIPTION
I no longer need separate pairs of high-performance shades for cycling

After a year of abuse-zero slipping or signs of wear. You'll hardly even notice they're there. Timelessly-styled performance - focused sunglasses

19,000+ 5-STAR REVIEWS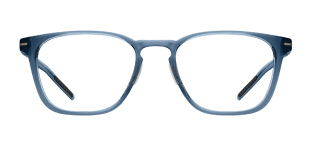 Rory 2.0
"Rory is hands down my favorite pair of glasses I have ever owned. They look great, they feel great, they are stable when working out, and they are extremely durable. Fantastic product"
- Greg H.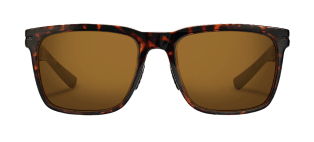 Barton
"These Bartons are the best pair of sunglasses I've ever had! Before these it was hard wearing sunglasses playing golf and running without falling off! So light I forget I have them on sometimes."
- Tim M.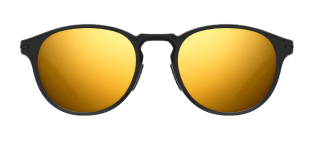 Oslo 2.0
"You forget these Oslos are on your face. Most comfortable frames I own by a mile. Just ordered blue blocking for work to replace my traditional
 glasses too."
- Paul P.
HOW CAN WE HELP?
Our team is here to find you the perfect fit and answer all of your questions. Reach out about products, process, prescriptions or anything else you want to know about us.
@ROKA
What does performance look like to you? Tag us and share how you use our eyewear and gear for a chance to be featured in our feed. Join us on Instagram to participate in our challenges and celebrate your wins with us.
Follow us on Instagram


*TERMS: NO PURCHASE NECESSARY. ELIGIBILITY: Must be eighteen (18) or older to win. This Giveaway is open only to individuals who are permanent legal residents of the United States of America. WINNER NOTIFICATION: Winner will be chosen at random on 9/20. Winners will be notified via email. CONDITIONS: Prizes are non-transferable. No cash redemption or substitution will be allowed. Diamond Package must be redeemed for Gran Fondo Hincapie Greenville, 2023. Package is non-transferable, non-refundable. Winner is responsible for providing their own travel and accommodations. Travel and accommodation will not provided by ROKA or included in the Gran Hincapie VIP Diamond Package. Use of any package is subject to all of Hincapie Events general applicable requirements for race entries, including agreeing to and signing a liability release and waiver form and adherence to all other competition rules applicable to such race. Entrants in this promotion agree to release, indemnify, defend, and hold harmless ROKA from and against any and all alleged, existing, or future actions, claims, and/or liabilities of whatever nature arising from, in whole or in part, directly or indirectly, participation, or inability to participate, in the promotion. By entering, I agree to sign up to receive newsletters and special offers from ROKA.